The Tech for Aesthetics and Sanitation
Already gaining traction, now washroom surfaces and fixtures just can't do without nanotechnology in the post-Covid world.
After the experience of the virus in the last two years, hygiene, which was always a mainstay in washroom design, has definitely driven the need for sanitised surfaces. While the initial rush and emphasis have now settled into a more stable realm, no hospitality concern can afford to even slightly seen to ignore high sanitation (read disinfection) standards.
The washroom is the central space where water seepage and even a general abundance of its use results in various ill effects that can be avoidable. For example, the joints between the door frame, tiles and the WC joints on the wall are obvious points from where water seepage remains a distinct possibility. The answer to this issue rests with nanotechnology.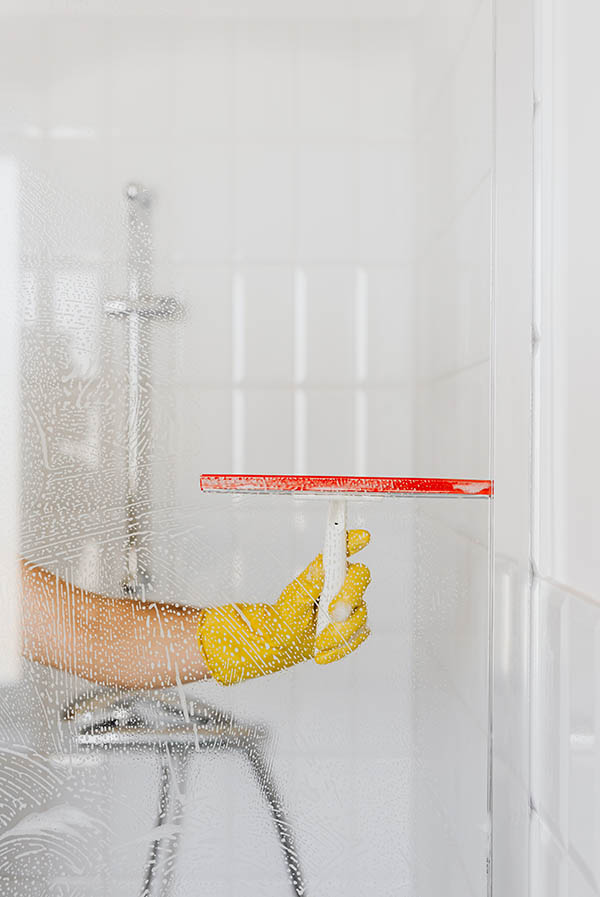 While nanotechnology is not directly a water seepage treatment, by utilising the technology various surfaces can be made immune to water-related issues. Not only water, but even dust is also a factor that can result in corrosive problems for surfaces besides mere cleaning issues. The world had realised that traditional waterproofing methods and repellents only served to form a film on the surface. Unfortunately, this film remained susceptible to heat, abrasion and even UV radiation thereby offering only short-term protection.
Nanotechnology offers many advanced waterproofing materials which can help in making durable structures. Waterproofing coatings create by using nanotechnology have the potential to make waterproofing faster, safer, cheaper and more varied.
Nanotech today has taken the washroom and bathroom industry by storm, by inventing accurate technological applications focused on health and hygiene. The use of Nanotechnology to maintain hygiene in washrooms is making waves in myriad ways.
To meet growing demands, in recent years, the toilet has been continuously honed in terms of flushing technology, design, sustainability, comfort and hygiene. It is radically changing the definition of hygiene in the washroom industry with increasing advantages of such products. With the ever-evolving lifestyle and increasing awareness of health and hygiene, nano-science and nano-technology have significantly changed the functioning and outlook of the washroom and bathroom industries.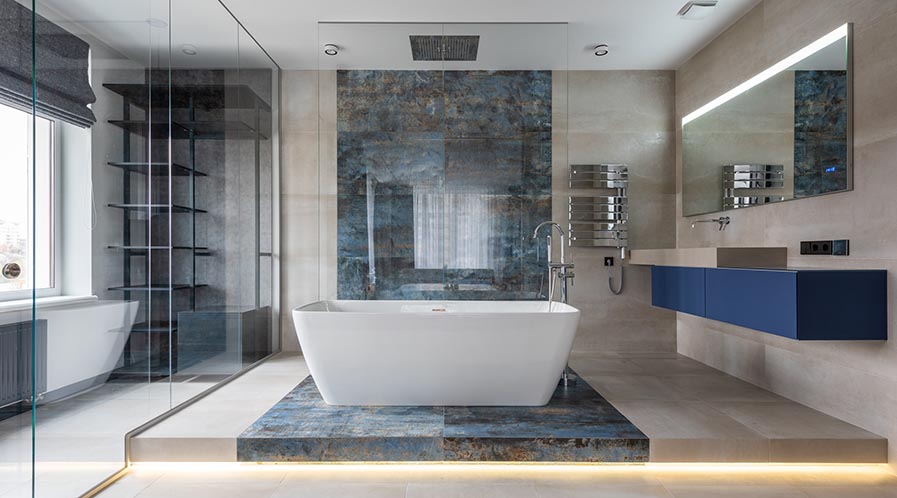 Nanotech vital for washrooms
In washroom fittings, it has transformed the way it protects the washroom. These treatments have been created in order to satisfy the demand for self-cleaning and easy-clean surfaces, which possess background bacteria-static effects. In washrooms in malls and hotels where the influx of traffic is high, the possibility of contamination of some transmittable diseases is higher. It is the most ideal place where nanotechnology coating gives an anti-microbial effect making sure the doorknobs become 'germ-free'.
Nanotechnology-based coatings enable self-cleaning surfaces that are already being embedded into window glasses and plumbing fixtures. Bathroom tiles, and scratch-free coatings for wood, plastics, and metal are some of the places where nanotechnology products are widely used. Its best usage is for cleaning shower enclosures made from glass which requires maximal maintenance as the protective coating not only improves but also protects the surface of the shower enclosures.
The concept of Nanotechnology is fairly and effectively implemented overseas for hygiene at places of public convenience but it is yet to gain ground in India. Treatment of key surfaces with Nano-fluids can lead to major benefits for the hygiene and cleanliness of public conveniences. With the use of Nano products like water sealers, scratch-resistant coatings on vinyl or showers enclosures, insulation coatings maintenance issues can be resolved easily.  These innovations bring environmentally and cost savings benefits like reduced risk of public cross-infection, lowering carbon emissions, easy-clean methodology reducing labour time, reduction in the use of water by 30 to 40%, doing away with aggressive chemicals and reduction in the cleaning cycle.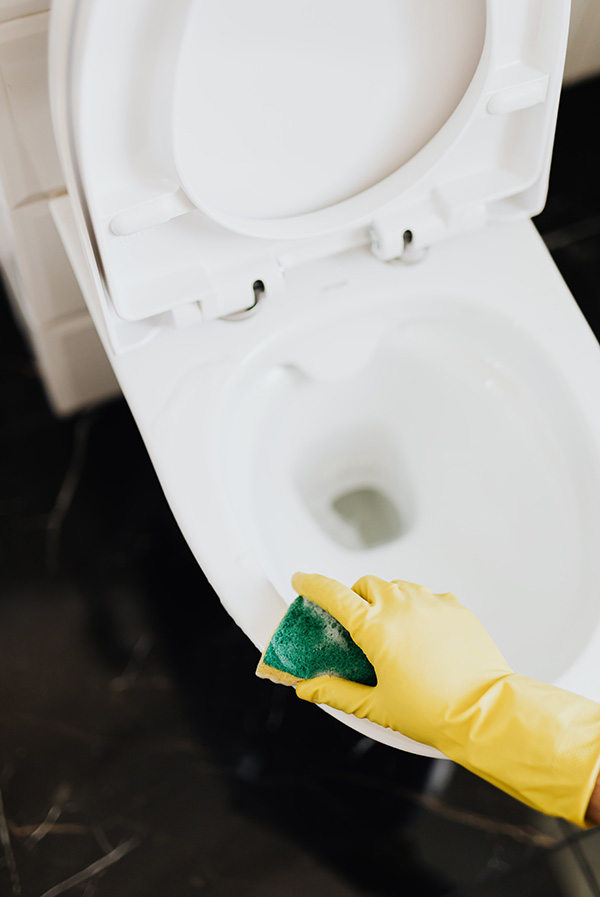 the ideal element of washroom surfaces
All makers of sanitary equipment now tend to offer an optional Nano-coating for most of their product lines that not only facilitates cleaning but also are anti-bacterial; in fact, at times they are combined. Besides, being aesthetic in style and design, these tiles come with anti-bacterial and anti-fungal properties that do not let dangerous germs breed on them. These germ-free tiles are the result of a ground-breaking technology called Silver Nanotechnology.
The technology incorporates a special silver-based compound into the glaze that inhibits the growth of bacteria and fungi. Silver Nano ions have proven their ability to sterilize over 650 types of bacteria. Nanotechnology will lead to incredible advances, some merely practical, others almost sublime. On the most mundane level: scratch-proof glass and tiles that shed dirt and never need cleaning. These tiles are water and dust repellent and acid and alkali resistant, making them easy to clean and maintain.
Nano protective coating for bathroom surfaces is a protective coating that protects the investment and reduces cleaning by 80%. It reduces cleaning and protects the surface and investment all at the same time. The superhydrophobic coatings keep surfaces cleaner and free of humidity, mildew, water stains, mould, metal tarnish, and concrete efflorescence.
The introduction of nanotechnology has revolutionised the market in the world and is equally making strides in India. One useful fallout is that it helps in enhancing the shelf-life of tiles by making them resistant to dirt and bacteria.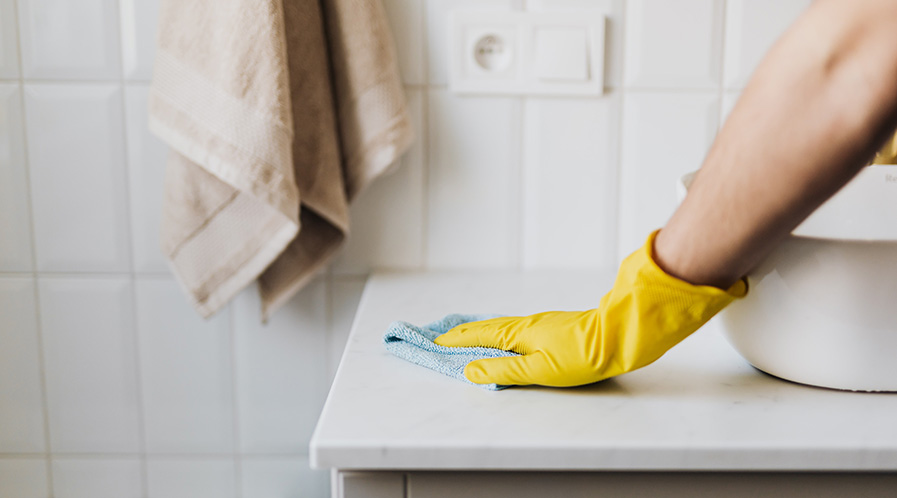 Sanitation and aesthetics
As mentioned earlier, in the post-Covid era when sanitation and disinfection have gone beyond their buzzword status,  surfaces with this technology are gaining traction in areas such as clinics, hospitals, hotels and other public areas where hygiene plays an important role.
That the resultant cleanliness enhances the aesthetic appeal of washroom surfaces is no small factor.  The difference between a non-nanotech washroom surface and one with it is not mildly subtle. It is quite all out there to the naked eye. Thus it is also turning into a style statement for consumers.
No wonder few washroom companies can afford to exempt their tiles, fixtures and other accessories from it.