Grohe Introduces New Grohe Allure Fittings and Grohe Airio Washbasins
Leading sanitary and bath-fittings brand Grohe has recently introduced a new range of fittings – New Grohe Allure and a new range of washbasins – Grohe Airio.
New Grohe Allure fittings feature a unique and versatile product that creates perfection by fitting into bathrooms that feature one's own unique style. Along with being incredibly versatile, these fittings also offer advanced functionality and durability.
According to the company, this product line has a clear design story and is based on three design values: Human, Easy, and Performance. "It provides an elevated amount of precision in form and function as well as comfort through its adjustable mousseur and swivelling spout."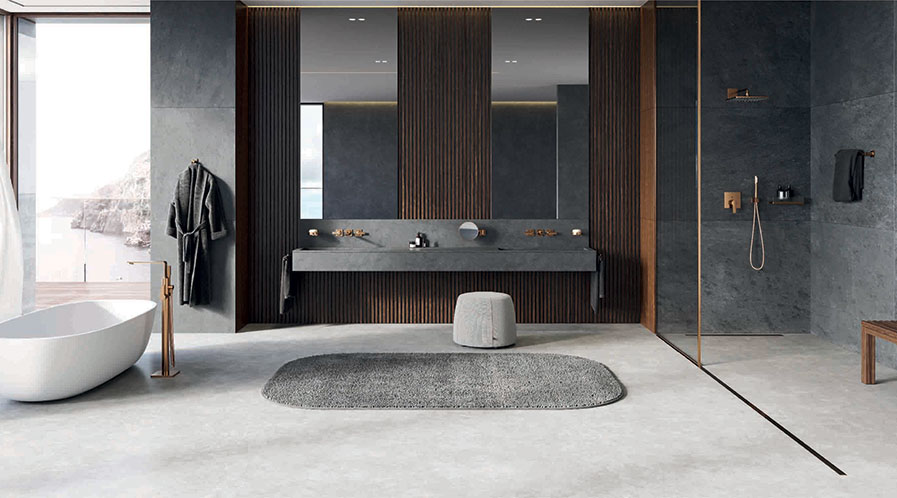 The New Grohe Allure fittings are available in a range of four premium colour schemes, including chrome, brushed cool sunrise, brushed warm sunset, and hard graphite, to suit every bathroom style and concept. Designed with the latest technology to ensure smooth and precise water flow, this product line is also made with high-quality materials that are resistant to corrosion and wear. The smooth and familiar geometry of these fittings adds to their cosmopolitan nature.
Grohe Airio is a vessel basin that seamlessly complements and enhances any bathroom space with its unique and exquisite design. The washbasins boast an ultra-sleek design, featuring impressively slim edges measuring just 5mm in thickness, which encircle the entire perimeter of the basin, lending an air of modernity to any bathroom decor. "Grohe Airio is crafted with utmost attention to detail, utilising a unique ceramic clay material that ensures consistent and precise thickness throughout the basin, resulting in an impeccably uniform and immaculate finished product."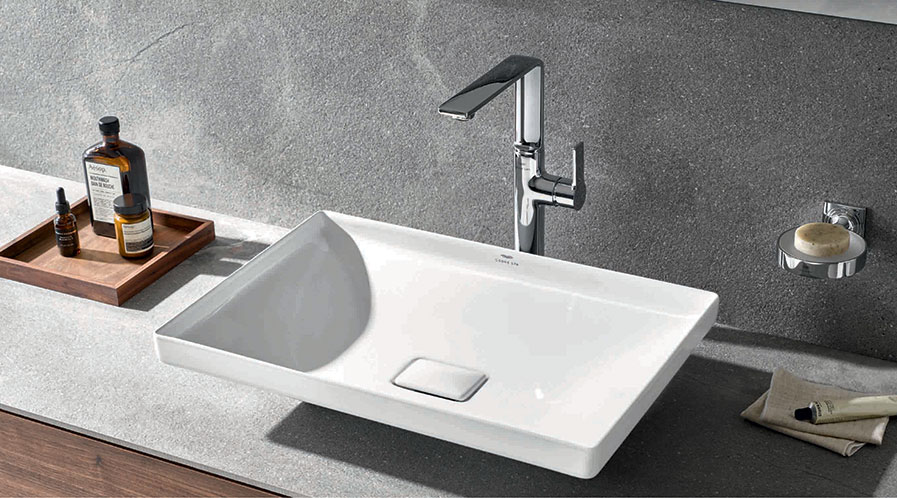 Complementing the aesthetics of the basin, Grohe Airio also includes a ceramic waste set, designed ingeniously with a remarkably slim drain and a meticulous eye for design harmony.
The Grohe Airio basins are equipped with Hyperclean technology that lets no chance for germs to grow and Pureguard, two surface technologies that deliver exceptional anti-bacterial and anti-drip performance. The new Grohe Airio ceramic vessel basin comes in three beautiful shapes – round basin, lozenge basin, and rectangular basin, and the advanced Grohe Proguard prevents dirt from sticking, making it easy to clean.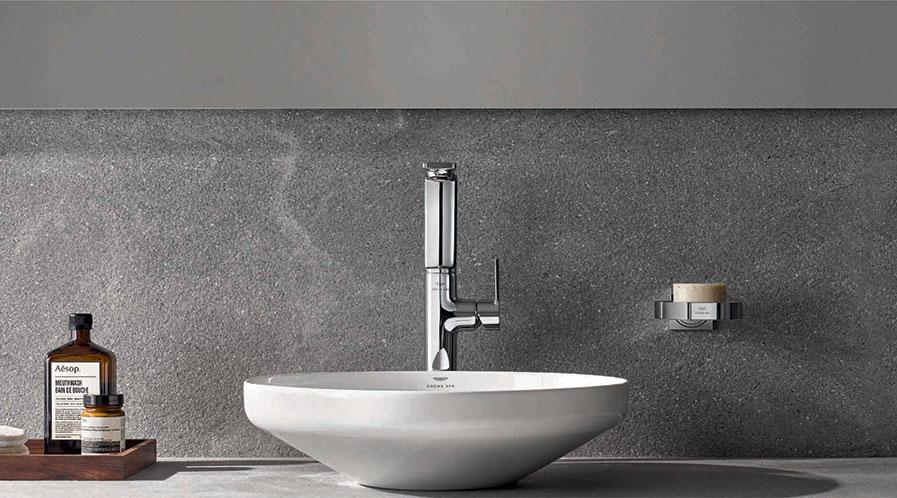 Bobby Joseph, Leader, Lixil Water Technology (LWT) – India and Subcontinent, said, "At Grohe, we are committed to bringing the best of German technology and craftsmanship to Indian households. The launch of New Grohe Allure and Grohe Airio in India is a testament to our commitment. These products represent the perfect blend of design, technology, and sustainability, and we are confident that they will resonate well with our Indian customers. With these products, we aim to provide an ultimate experience of luxury and cutting-edge water technology to our customers. We believe that the launch of these products will help us strengthen our market position in India and further enhance our brand's equity in the country."