Hansgrohe, a premium German brand for bathroom and kitchen products launches a relaxing shower tailormade for your four-legged friend. Their all-new Dogshower is built ergonomically and comes with three different spray types to give your pet a comfortable grooming experience.
Dogs are indeed our best friends and perhaps the best companion. So, ensuring their health and wellbeing is crucial for all pet parents. The health and hygiene of pets can only be managed by giving them regular baths. However, some dogs aren't fans of baths and they hate being confined in small spaces while being given a shower. Therefore, Hansgrohe has launched the revolutionary DogShower to ensure your pet is clean and healthy.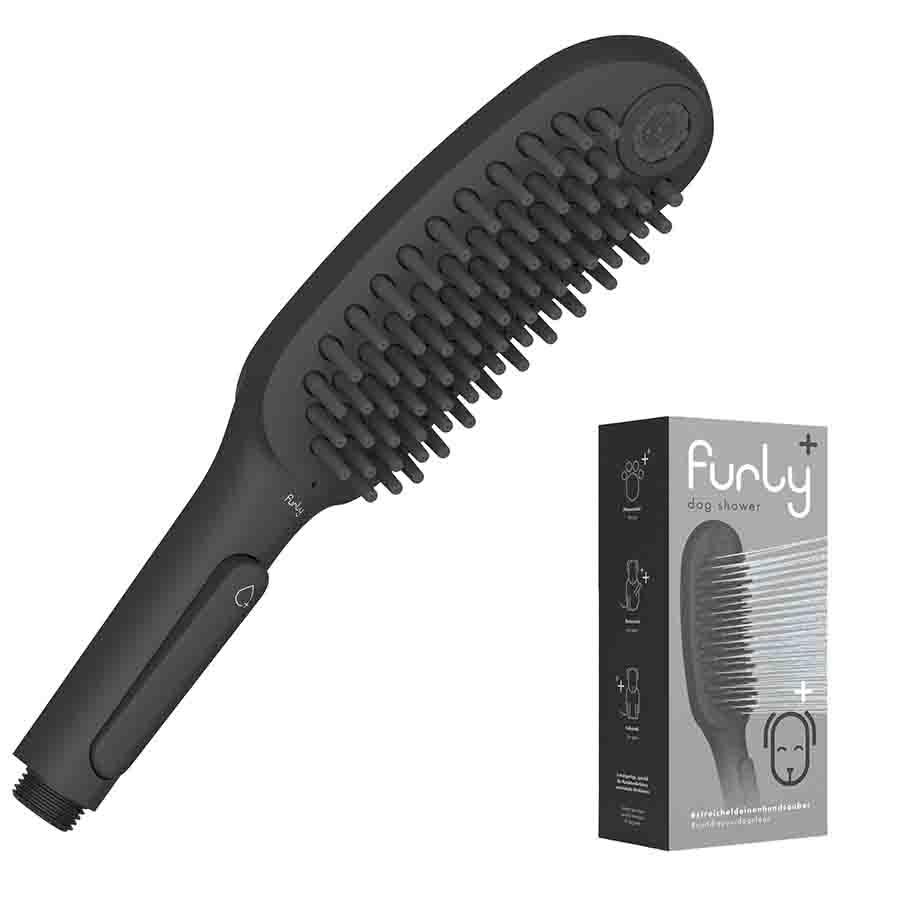 Hansgrohe's new hand-held DogShower, which is the first shower specialist to work with veterinarians, psychologists, dog groomers, and pet owners is specifically designed to give dogs a pleasant grooming experience. The DogShower has long stroking nozzles through which the water reaches even the undercoat – one of the most challenging areas to reach while giving our pet a wash. The water from the shower gently strokes the dog clean when moved all around its body, simultaneously removing all the dirt, mud, and shampoo residue on its fur, preventing skin irritations and product build-up.
The Hansgrohe DogShower comes with three different spray types. The upper end of the Hansgrohe DogShower is ideal for gentle cleansing of the paws and other sensitive areas, to clean the dog's soiled, muddy legs, the soft water spray from the front stroking nozzle is perfect. The innovative DogShower also has a full fur spray mode to provide full-body care, where 70 soft silicone nozzles spray water deep into the undercoat for a thorough cleanse.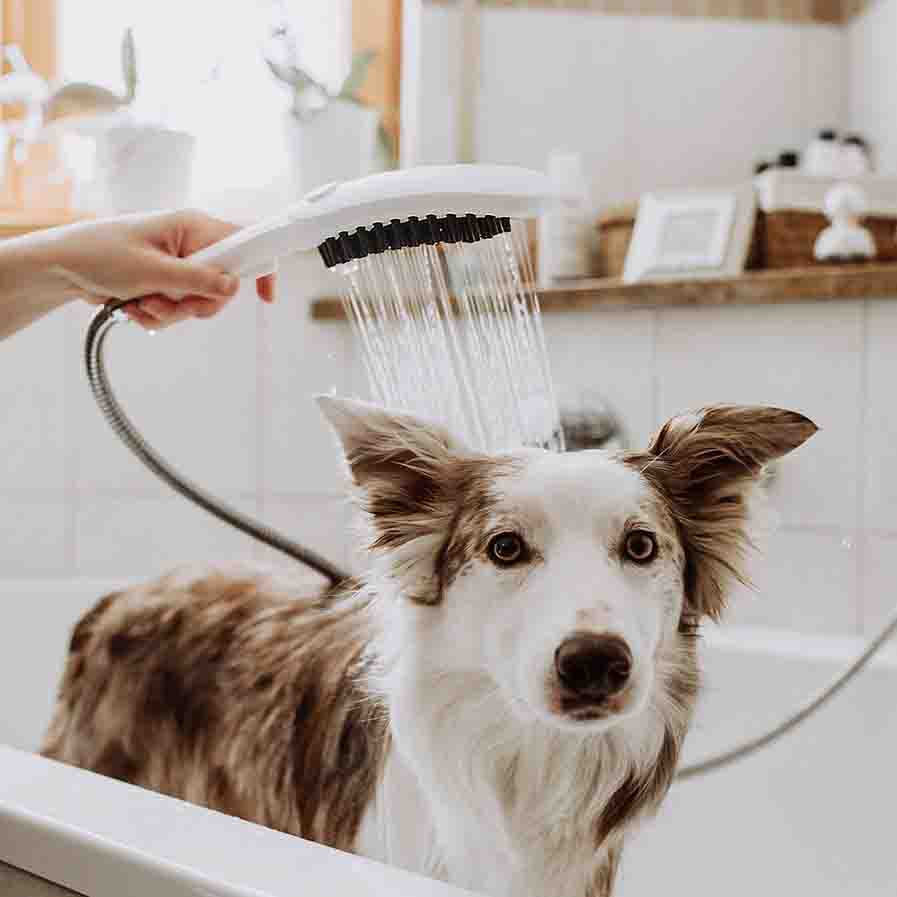 The spray types and the integrated water brake can be effortlessly changed with a select button on the handle. The integrated water brake is activated when the shower handle is released for a short time to reduce water pressure and prevent the owner from suddenly getting wet when their pet moves. Hansgrohe DogShower is the perfect blend of technology, efficiency, and convenience for both dogs and their pet parents. Hansgrohe DogShower is available in a matte finish to avoid being reflective, and they come in four different colours – pink, black, white, and blue. The DogShower's showerhead easily screws onto any standard shower tube and can even have a click connecter fitted for quick installation.
Gaurav Malhotra, MD India, and Regional Key Accounts Asia, Hansgrohe India said, "All of Hansgrohe's innovations are specially created to provide solutions for everyday problems in our element – water. With the new Hansgrohe DogShower, we are pleased to provide a product that will undoubtedly be beneficial for dog parents and make the entire showering experience an enjoyable one for the pooch. Built ergonomically, the dog shower works efficiently across the dog's body, is comfortable to hold, and is ideal even for single-handed operation. Now, dog parents needn't worry about their furry friends avoiding bath time."