Varmora Inaugurates Exclusive Showroom in Dahod, Gujarat
Varmora Granito, a leading manufacturer of tiles, sanitaryware, and bath fittings, has recently inaugurated its exclusive showroom in Dahod, Gujarat. With this Varmora has further strengthened its retail footprint which now boasts 317 exclusive brand outlets (EBOs) and 2,000+ multi-brand outlets (MBOs) across India.
Designed to provide its customers with an immersive experience, the showroom will display an extensive range of products, including tiles, sanitaryware, bath fittings and more, ensuring that architects, interior designers, builders, and end-users can find precisely what they need.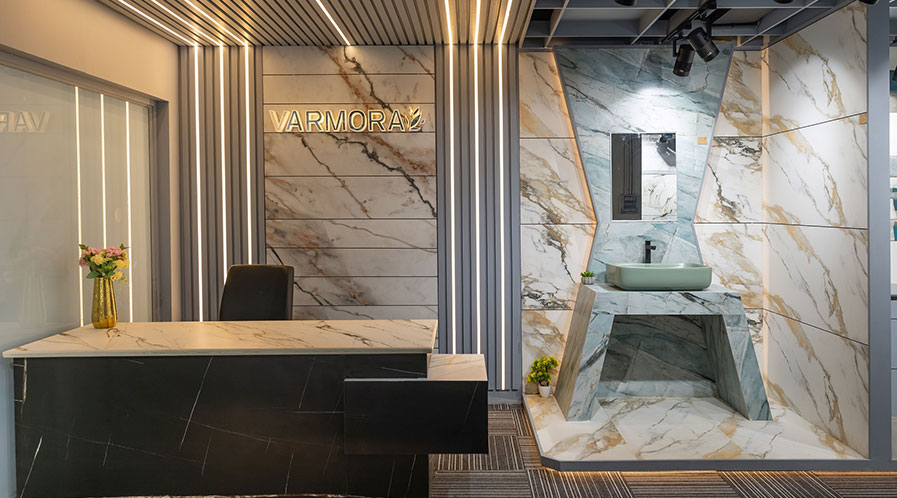 "We are thrilled to inaugurate our 317th exclusive showroom in Dahod, Gujarat, and to continue expanding our retail network across India," said Bhavesh Varmora, Chairman of Varmora. "Our showrooms are designed to provide our customers with a complete and exceptional shopping experience, showcasing our wide range of products and expert advice."
He further added, "We believe that our customers deserve the best, and we aim to provide them with a seamless experience at our exclusive showrooms. With over two decades of experience in the tile industry, Varmora is known for its innovative designs, superior quality, and excellent customer service. The launch of these new showrooms aims to strengthen Varmora's retail presence and wide range of products and expert advice, all under one roof."