It is quiet an irony that bathrooms are our go to space to clean ourselves and it's the same space that germs often choose as their breeding ground. So, even though it looks clean – is your bathroom really clean? In most cases the answer to that question will be NO. Bathrooms and floorings are covered with germs making our personal haven unhygienic.
Germs on unprotected surfaces multiply fast, very fast! Some species can multiply (*2X) in just 20 minutes. In a ½ day, 1 bacterium can multiply to a million! Moulds can also cause serious health hazards to humans, potentially causing allergic reactions and respiratory problems! Many people first become aware of the problem with an unexplainable illness.
Keeping health, hygiene and safety of the customer in mind, Johnson, a leading tile and bathroom products solutions brand in India has introduced a special range of Germ Free tiles, sanitaryware and kitchen countertops. This unique range of sanitaryware and tiles are made using H & R Johnson's patented indigenously developed Inorganic antimicrobial compound and process.
"H & R Johnson patented its GermGuard® compound and process to make antimicrobial products way back in 2010 and ever since, is making anti-microbial sanitaryware and tiles. Now our R&D team is helping other Industries (e.g. Paint) to develop anti-bacterial and anti-viral products which are very relevant in current times," said Sarat Chandak, CEO and Executive Director, H & R Johnson India division of Prism Johnson Limited.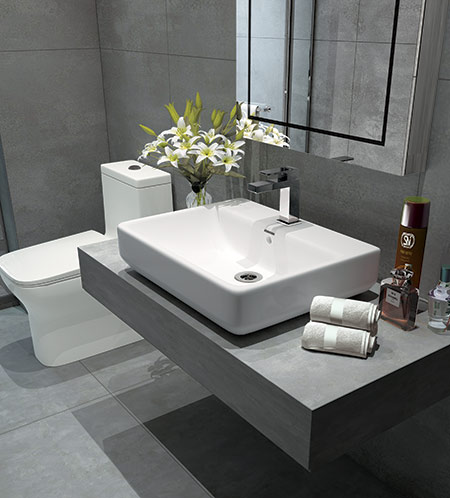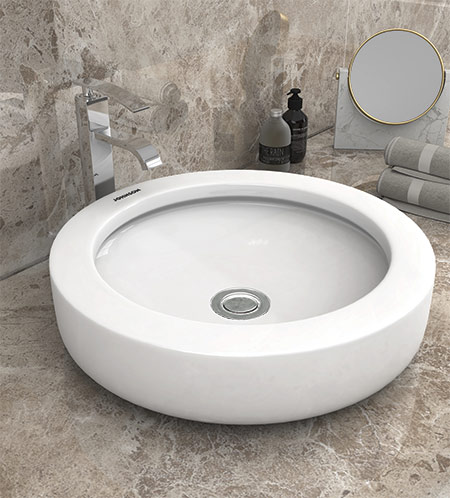 The anti-microbial sanitaryware kills more than 99% of common bacteria and viruses within 24 hours of contact. The anti-microbial technology has been developed at Johnson's R&D centre located at Pen, Maharashtra which has been approved by the Department of Scientific and Industrial Research, Government of India. Along with being a unique offering, the Johnson anti-microbial sanitaryware range come with the advantage to control the growth of microbes that include multiple bacteria and even stain causing moulds.
The anti-microbial property gets in-built in the sanitaryware as the patented compound is mixed in the glaze. The silver ions are homogeneously distributed throughout the matrix. These ions migrate to the surface and kill the bacteria & virus on the surface by puncturing their cell membrane.
The property lasts the lifetime of the product and the anti-microbial treatment doesn't use any organic compounds, making the saniatryware surface completely non-toxic and safe to touch. By killing over 99% of any deposited bacteria within 24 hours, it is a milestone innovation to the health care for mankind.