EasyFlo Collection from American Standard
Not much has changed since the invention of the faucet but things are about to change – for the better. EasyFlo Faucet and Fittings Collection takes a fresh approach to how we use and interact with a faucet. With a simple push of a button, one can turn the water on and off. It's almost too good to be true for everyone in the family.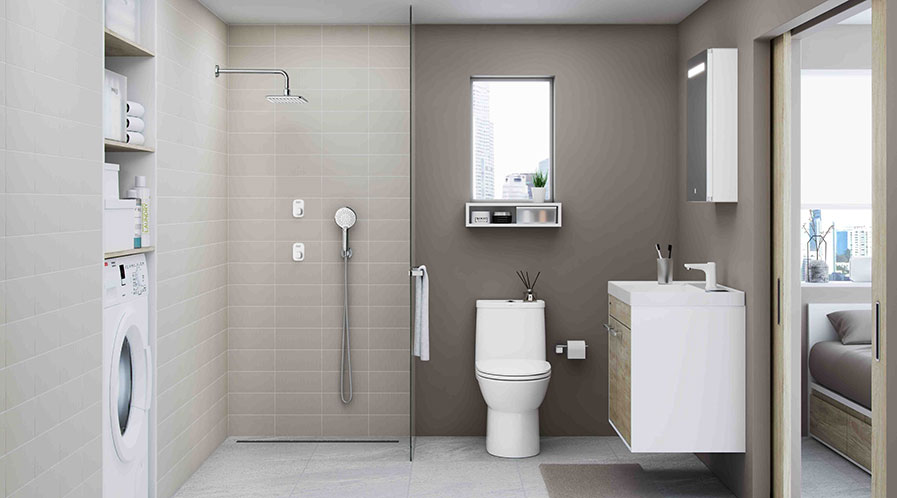 Some of the key features of the range include:
EasyPush – Purposefully designed with an easy push on/off button, the EasyFlo Faucet and Fittings Collection removes the complication of levers and knobs found in conventional faucets. The sleek, minimalist push-button technology is especially handy when needing to turn the water on with dirty or soapy hands.
Water-Saving – EasyFlo is not only a breeze to use; it is cleverly efficient in saving water! Unlike conventional faucets, the pre-set volume at the main valves minimises water wastage while optimising a constant water flow.
Zero Lead – EasyFlo faucets are lead-free. 
DuraShine – The chrome finish on EasyFlo range is enforced with a long-lasting finish. This ensures enduring brilliance and easy maintenance for years to come.
 The ergonomic design and finishings of the faucet range pair well with most modern bathrooms. The range has also won a Good Design Award in 2019.