Vitra Introduces the Equal Collection Designed by Claudio Bellini
Leading bathroom brand Vitra has launched its latest collection, Equal, designed by the acclaimed Italian designer, Claudio Bellini. The collaboration between Bellini and the Vitra design team has resulted in a contemporary collection that is both elegant and tranquil.
Vitra Equal collection is characterised by pure shapes and seamless joints. The design is focused on creating a sense of fluidity, and the smooth edges are used to mimic the natural contours found in lakes. The more structured lines provide a sense of balance and stability, resulting in perfect harmony between natural shapes and man-made structures.
The collection includes a range of products, including washbasins, toilets, and bidets, all designed to work together seamlessly. The collection's modular approach means that users can mix and match the products to create a bathroom that reflects their personal style.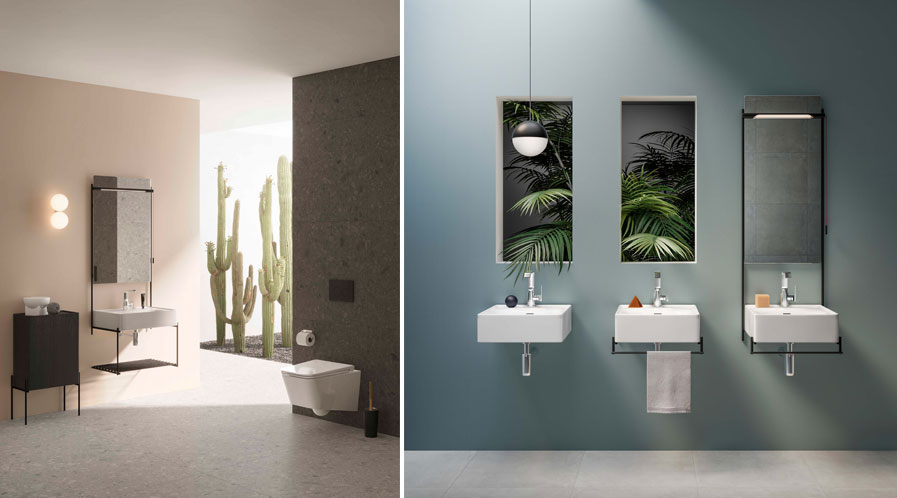 One of the most striking features of the collection is the seamless joints. The design ensures that there are no visible joints, giving the products a clean and modern appearance. The attention to detail in the design of the joints ensures that they are both functional and aesthetically pleasing.
"The Vitra Equal collection is designed to create a sense of tranquillity in the bathroom. The alluring and classy design is perfect for those who seek a calm and relaxing space. The collection is an excellent choice for those who want to create a contemporary bathroom that is both stylish and practical," claims the company.
Vitra's Equal collection of WC pans incorporates innovative Rim-Ex technology that eliminates the hard-to-clean rims, ensuring superior hygiene by preventing the accumulation of germs. Vitra prioritises hygiene and provides user-friendly cleaning solutions with its Vitra Hygiene technology. "The ION technology in Vitra Hygiene prevents harmful bacteria by 99.9%, ensuring maximum hygiene on all surfaces. The technology's protective feature remains intact even under intense usage conditions. It has a special glaze that coats all external and internal surfaces of Vitra ceramic ware, providing lifelong hygiene protection."