Hansgrohe India Forays into Sanitaryware Market with Premium Ceramics Range
Hansgrohe Group's premium brand, Hansgrohe has announced its strategic expansion into the sanitaryware market with a range of ceramics with an aim to become a holistic bathroom solution brand. Leveraging its years of expertise, craftsmanship & 'Made by hansgrohe' claim, the brand aims to respond to a change in consumer behaviour, providing complete bathroom solution to the end consumer from a single source. In phase 1, the new range will be available across 70 outlets around 35 cities.
Commenting on the development, Gaurav Malhotra, Managing Director, Hansgrohe India said, "Hansgrohe's new range of sanitaryware ceramics is a testament to the company's unwavering dedication to combining aesthetics and functionality. Our ceramics portfolio has been launched strategically in line with our mission to provide customers with holistic product solutions for their dream bathroom. With the launch of ceramics, we help customers create a perfectly coordinated, interactive environment for their personal tastes. By doing so, we redefine comfort, ignore traditional constraints, and bring design dreams to life."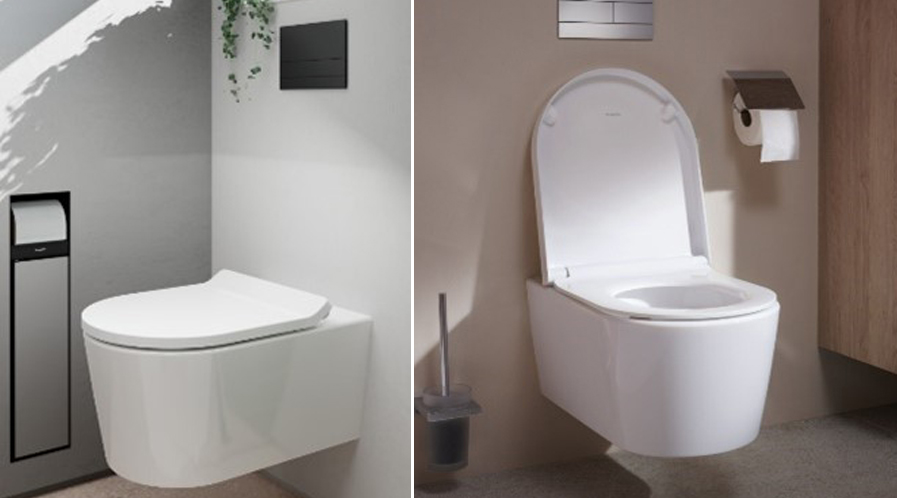 The brand has introduced Elupura, a new toilet range, and Xelu, Xevolos, and Xuniva washbasin collections. Elupura blends harmoniously into a wide variety of bathroom ambiences, with two design variations, round or soft cube. "The Hygieneeffect glaze prevents bacteria from multiplying on the product, alternatively, the stain-resistant Smartclean glaze familiar from the washbasins is also available. Elupura offers even more convenience in the rimless product variant with whisper-quiet and highly efficient Aquahelix flushing technology," shared Malhotra.
In the washbasin category, Xelu, Xevolos, and Xuniva collections are designed to underscore the distinctive character of each user. "Made of durable sanitary ceramics, these washbasins are the perfect fusion of aesthetics and functionality, offering a harmonious and luxurious bathroom experience."
Malhotra further added that Hangrohe's ceramics range offers an array of designs and shapes in washbasins and toilets each designed to harmonize seamlessly with any bathroom décor and provide both durability and elegance. "The products offer intelligent design and water-efficient technologies ensuring that every individual's preference and needs are met with utmost precision."