The Return of Brass in Washrooms
The metal is returning with innovative design and becoming a trend-setting metal in washrooms.
At Cersaei show in Italy, the accent was clearly visible in faucet design- both formal and hi-tech, that are revving up things up in the bathroom. Bathtubs, sinks, and showers get a complete makeover when paired with the latest collections of modern faucets that are marked by innovative designs and prestigious finishes.
At the Bologna-based event, faucets seem divided into two principal categories: modern minimalist and vintage inspired. While the former is often distinguished by the use of stainless steel, the latter tends to traditional forms, turning to the more conventional double handles realized in a wide variety of colours and materials.
Brass made an impact in the show, highlighting the significance of the return of metal as a trend-setting material in washroom design; not only in faucets, but in other products and accessories like mirrors, knobs and storage as well as decorative accessories.
However, the faucet is singularly going back to the romance of brass in washrooms.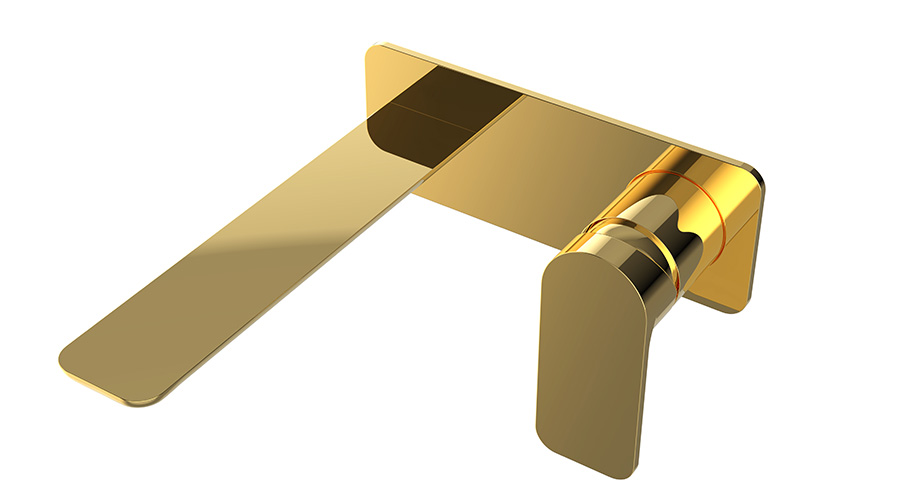 Metal Brass had been a popular element in washrooms during the late 80s and early 90s, with people opting for brass-plated fixtures that looked shiny and expensive. But the popular element from yesteryears is back and how. With designers trying to make bathrooms attractive with a blend of modern and traditional or trying to contrast with harmony, more and more brass fixtures and decor are making their way to washrooms. The way brass works best is when it's juxtaposed in playful ways with other metals and helps in maintaining the wholeness in a space. 
The Red Kettle, a cafe in the Saidulajb village of posh South Delhi suburbs has transformed their washroom with just the minimalistic touch of brass. Designed by local firm x-Designs, the cafe's bathroom features their UnWind collection. The place is flocked by young patrons and they do spend a considerable amount of time in the washrooms clicking selfies the washrooms at Red Kettle have been designed keeping this in mind. Brass has not been used generously but in a subtle way to create that contrast and make those statement pieces like mirrors and knobs sticking out.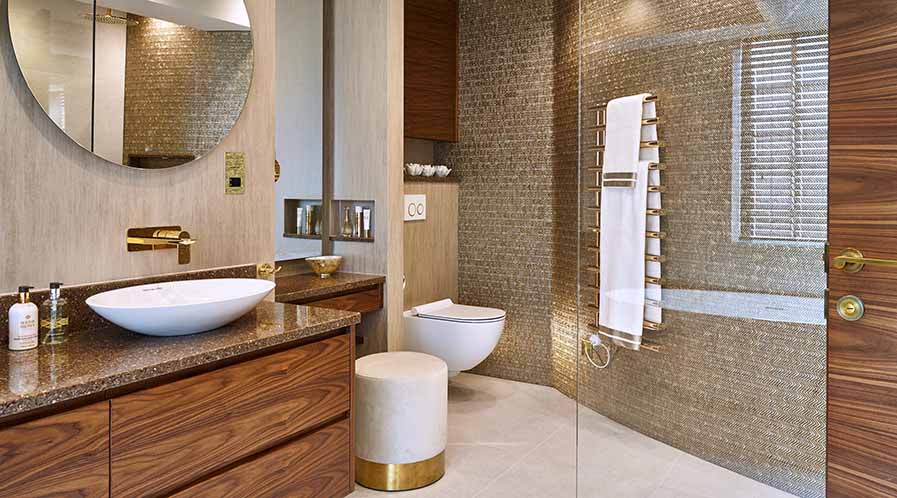 Faucet with a touch of Brass
Faucet's designs can be divided into two principal categories: modern minimalist and vintage inspired. While the modern designs use a fair amount of stainless steel, the latter takes advantage of more conventional double handles with a wide variety of colours and materials, including brass. The reason why brass made such an impact in the show is that it re-established itself as a trend-setting material in washroom design.
Even when a lot of people show aversion to introducing brass in their washroom design mainly because they have removed the remnant 1980s brass and replaced it with brushed nickel or stainless steel. However, they can always opt for unlacquered brass and by using it subtly in lavatory tub fillers, faucets and even shower fittings. Using unlacquered brass in this way will highlight the designer's attention to detail and at the same time create a look that is both timeless, and consistent.
The bacteriostatic properties of metal resulted in its use in bathroom fixtures and healthcare facilities. Artists and architects value the metal's aesthetic properties, as it can be produced in a range of colours, from deep red to golden yellow.
Designers concede that washroom designs start to become predictable with everything in black or nickel. But now designers are adding not only brass elements but experimenting with other metals as well as it allows things to look a little bit more collected. Also by adding nickel and other material elements, the grace of brass is further enhanced.
A trendy way to use brass that is fast catching up is using two different metals for two different planes in the washroom. The whole space is divided into two planes and the designer uses one metal for the lower half of the room's fixtures and another for the top. The important thing is to know which metals can work together.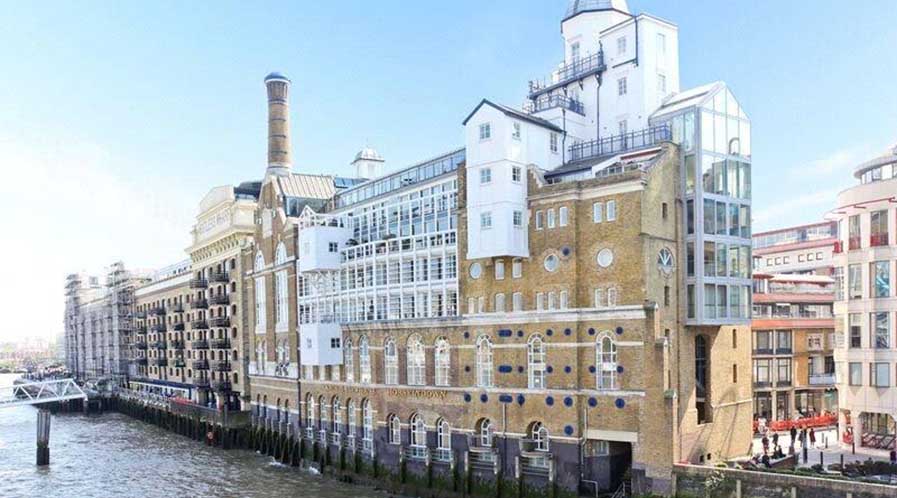 All That Glitters Is Usually Brass
Another reason why brass is quickly becoming the go-to metal for some designers is because of the machinability, or the ease with which the metal can be formed into desired shapes and forms while retaining high strength. The zinc contents in the brass may vary but the alloy is considered malleable and ductile. The low melting point helps the smiths to cast brass into different shapes easily. But working with brass comes with a fair share of difficulties as well because, for casting applications, high zinc content is usually preferred. But lower zinc content allows the metal to be easily welded and brazed. Also higher copper content protects the fixtures from corrosion. Something that is a top priority when designing a bathroom fixture that will be exposed to moisture and weathering.
Despite these issues, most designers believe brass is here to stay and will be used in more and more unique ways. While the accompanying metals may vary, the chrome and ceramic trend are undergoing a shift and you will be seeing more brass in washrooms.