Escalation in luxury is being aligned to planet with time. Many high-end users link the washrooms to personal satisfaction, comfort and luxury with changing times. On the same lines, this unique, classy and stylish washroom measuring 110 sft makes a bold statement right at the entry of the bedroom creating a luxury aura. Designed in a space of 10′-0″ x 10′-6″, this washroom is more of a room where one can experience being with oneself rather than a typical enclosed washroom.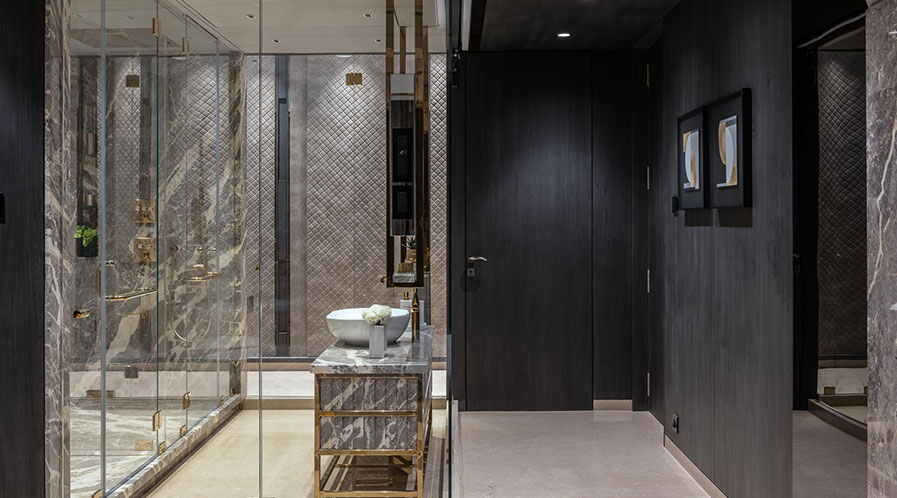 The Washroom follows the same theme as the bedroom with the perception of openness adding a touch of drama with the concept of open washroom for a master bedroom. This dramatic feel is further enhanced by an interesting layout of the washroom created like a floating island made of clear glass box in the room dividing the walk-in and the private space of the rooms in two zones. This ensures practical usability and provides common connectivity to the bedroom and walk-in area thus bringing out the island feel which is well thought out.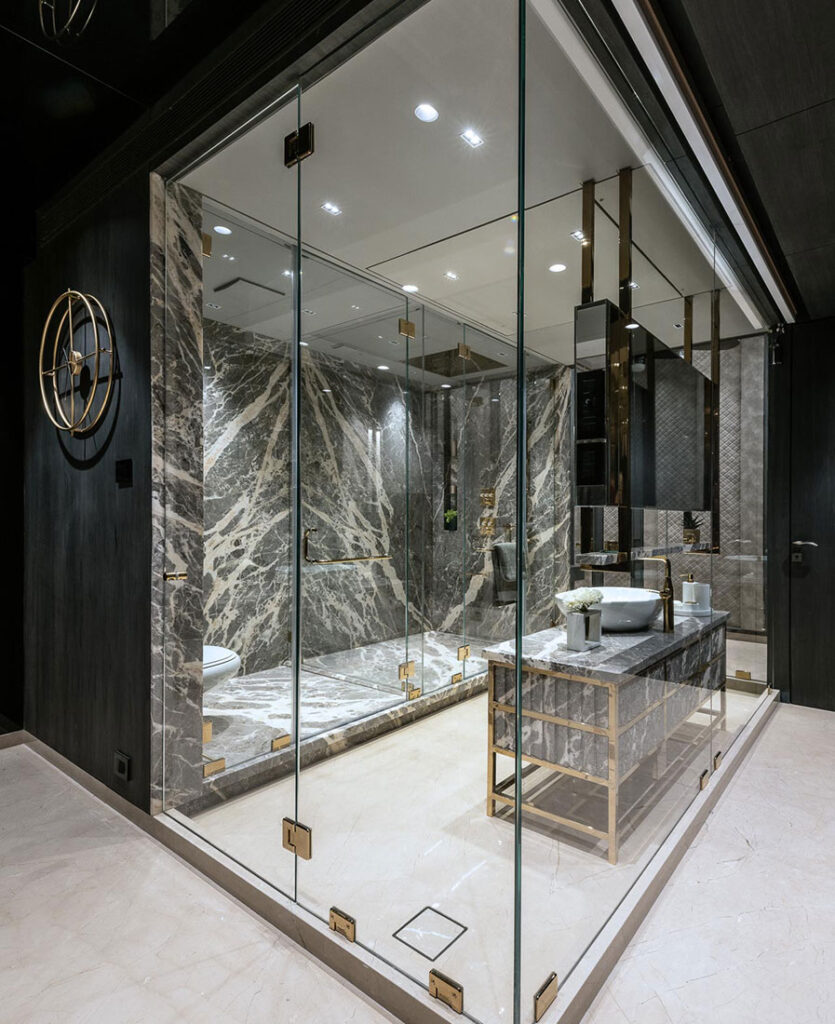 The customised console basin unit finished in marble with an intricate unique detail transforms it more into an art piece than a basin counter. The Shower space and water closet space too is separated out into individual glass cubicles for privacy purpose and are elevated from ground level. Recessed mood lighting has been provided for impact.
The lustrous colour and texture used along the material palette sets a conspicuous décor theme. The sanitaryware and fittings, finished in a metal coating of gold, uplifts the face of the marble and blend along to complement each other.
Each aspect of this washroom is designed to stay true to the anatomy yet not lose the warmth in the household and the essence of luxury.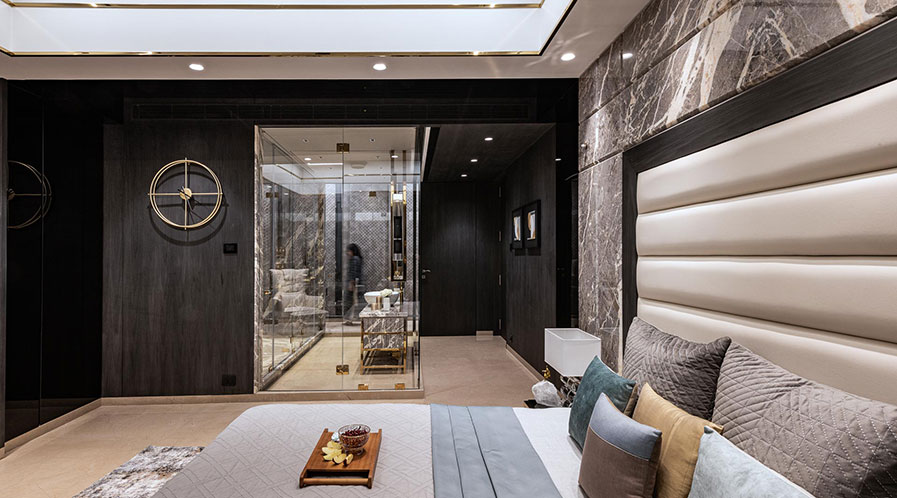 Project Location: Ghatkopar, Mumbai
Size of Washroom: 110 Sq. Ft.
Materials Used: Italian Marble Burberry Grey, Hansgrohe Select Series Gold Finish Sanitary Fittings, Sanitaryware – Vitruvit
Design Firm: 4th Dimension
"Designed in a space of 10′-0″ x 10′-6″, this washroom is more of a room where one can experience being with oneself rather than a typical enclosed washroom."